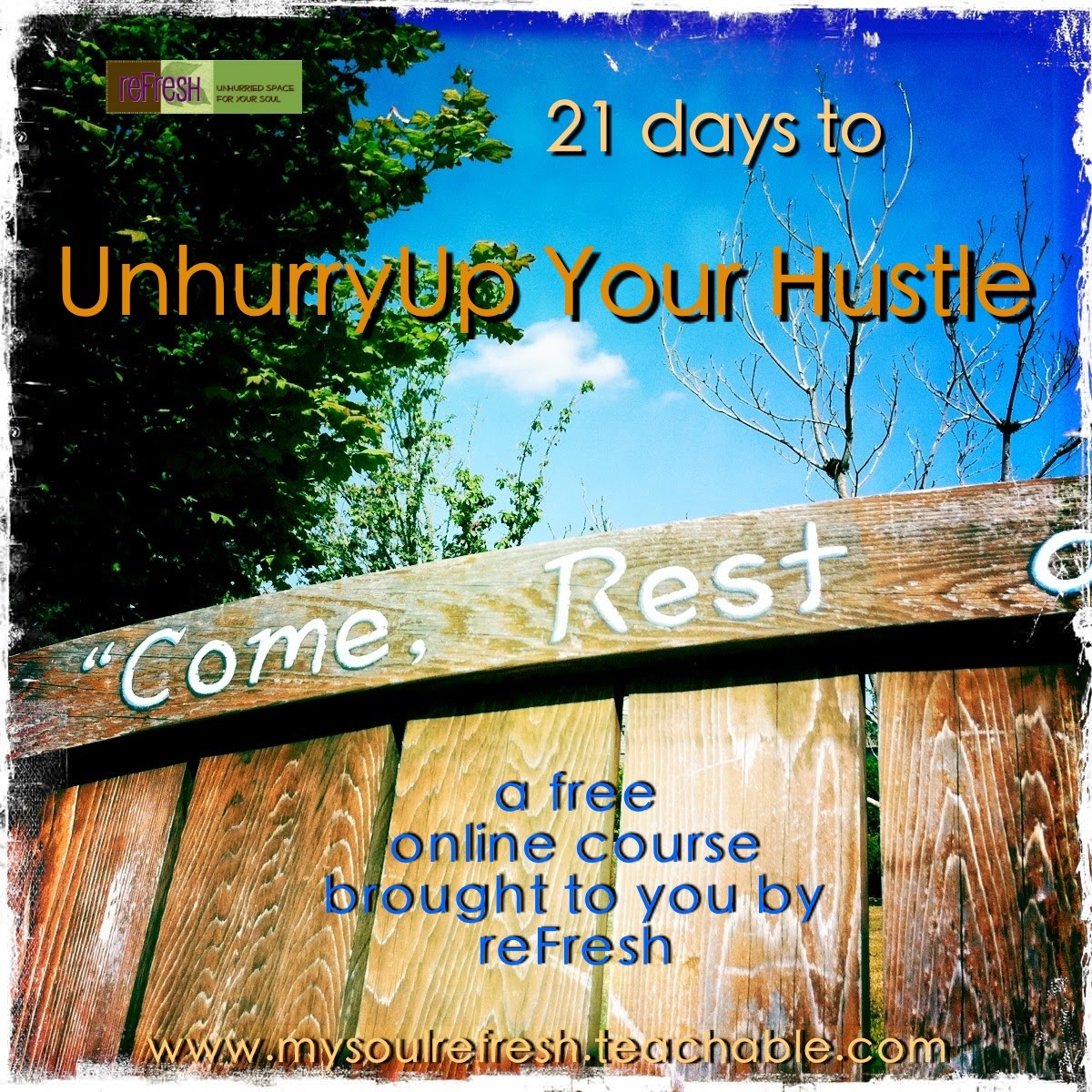 The collection of resources in this free e-course will help you begin to better unhurryUp your hustle.
For 21 days, you'll receive weekly activities to pause, pay attention and play that includes:
A short reading, video, mp3 or inspirational quote or fascinating factoid about the benefits of "slowing down."
A practice to try to integrate into your everyday, ordinary life.
Some reFlection questions and guided mp3s to help you begin noticing what works for you and what doesn't.
Each invitation to pause, pay attention or play is designed for you to integrate into your ordinary, everyday life. Here's what you'll find.
Day 1: A Welcome video and intro of 2 practices for you to do every day for 21 days.
Days 2 - 7: Ways to put a little "pause" into your day
Day 8: A video intro to the importance of "paying attention"
Days 9-14: Practices to pay attention during your week.
Day 15: A Video Intro to the importance of "play" and creativity
Days 16-21: Playful practices to encourage your frolic and delight
I look forward to companioning you toward intentionally creating a life that is less hampster-wheel and more heavenly.